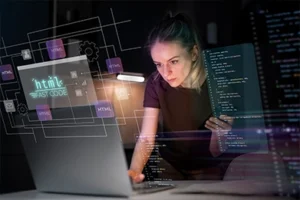 In today's rapidly evolving technology landscape, the strategic integration of security within DevOps, known as DevSecOps, has become mandatory for organizations aiming to harmonize rapid deployment with robust security controls. Recognizing this imperative, Li9 has positioned itself at the forefront of this transformation, leveraging the advanced capabilities of best-in-class IT Service Management, Security, Application Development Automation, and Infrastructure Automation to create an integrated end-to-end DevOps solution.
At Li9, we understand that in the fast-paced world of software development, speed and agility are as essential as robustness and security. That's why we harness the power of unified, end-to-end DevOps platforms, bringing its seamless integration capabilities to our customers. We also can leverage existing customer CI/CD solutions to develop customer specific end-to-end DevSecOps solutions. This approach allows us to empower organizations to accelerate their software delivery timelines without compromising on security or compliance. By weaving security practices directly into the DevOps pipeline, we enable a preventative security model that detects potential risks earlier in the development process, reducing remediation costs and promoting a culture of security-awareness across teams.
Li9's DevSecOps solutions promote a seamless synergy between fast-paced development, stringent security measures, and regulatory compliance. This results in a more resilient, efficient, and secure software development life cycle for our customers, strengthening their competitive stance in the dynamic world of digital innovation.