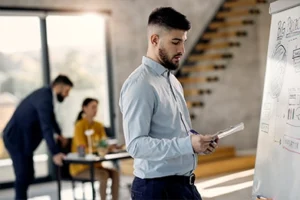 Li9 Technology Solutions goes beyond the conventional role of an IT solutions provider, deeply investing in the growth and self-reliance of our customers through our dedication to comprehensive knowledge transfer. As experts in Modern DevOps, Integrated Security, Complete Automation, and Cloud Native solutions, our commitment doesn't end with the successful implementation.

Upon the completion of each project, we believe in empowering our customers with a profound understanding of the deployed solutions, and the necessary skills to manage and optimize them. . Our training programs, designed with a keen focus on real-world applications, equip our customers with the knowledge to leverage the full potential of our solutions – be it streamlining processes through DevOps, fortifying their systems with Integrated Security, harnessing the power of Automation for improved efficiency, or embracing the scalability and agility of Cloud Native architectures.
This emphasis on knowledge transfer and training prepares our customers for future IT challenges, enabling them to maintain their systems effectively, and maximize the return on their investment. We see this as a critical component of our partnership with customers, enhancing their long-term success and propelling their business into the future with confidence.