Intelligent IT Automation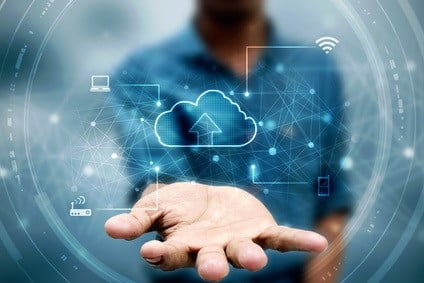 At Li9 Technology Solutions, we fully grasp the transformative potential of advanced automation in the digital business arena. Our Intelligent IT Automation Solutions are meticulously crafted to bring radical enhancements to your IT operations, focusing on boosting efficiency, curbing costs, and sparking the scalability and resilience of your business processes.
In the heart of our process lies an inherent understanding of the interconnectedness of robust IT systems and business successes. Our focus rests not only on streamlining operations but also on generating tangible IT and Business value from our solutions. We leverage powerful tools like GitLab and Ansible for their comprehensive automation capabilities, interoperability, and scalability, tailoring solutions that maximize ROI, reduce total cost of ownership, and yield operational efficiency.
The value-driven automation that we bring about streamlines your IT infrastructure and operations, reduces manual tasks, lowers the risk of errors, and speeds up the delivery time of IT services. This operational efficiency directly feeds into enhanced business productivity, improved client services, and swift market responsiveness.
Concurrently, our solutions empower your IT teams, freeing them from routine, manual tasks and allowing them to focus on more strategic, high-value projects. This reinforced focus on innovation and strategic tasks further catalyzes your overall business growth and competitiveness in the marketplace.
In line with this, Li9 Technology Solutions is wholeheartedly invested in guiding your business through its automation journey, prioritizing both immediate operational needs and long-term strategic goals. With our Intelligent IT Automation solutions, experience the power of automation and revel in enhanced IT and business value.
Li9 Intelligent Automation Services
1. Digital Process Automation (DPA): We utilize DPA to automate complex, end-to-end operational workflows, bridging the gaps between your teams and reducing time-to-value, enhancing customer experiences and operational efficiency.
2. Compliance Automation: With Ansible's automation capabilities, we secure and maintain standardized environments, automate workflows, and ensure adherence to compliance protocols, planning for regulatory standards, risk reduction, and the maintenance of business trust.
3. Automated Deployment: We streamline and automate your application deployments, ensuring quick, reliable, and repeatable processes. This lowers the risks associated with deployment and accelerates the transition from development to production, making new features available to users more quickly.
4. Infrastructure as Code (IaC): Our IaC practices, empowered by Ansible, automate the provisioning and management of your IT infrastructure, minimizing human error and freeing up your IT resources for strategic initiatives.
Utilizing Ansible's simple, powerful, and agentless automation capabilities, we help you manage complex deployments and speed up your productivity.  This approach brings speed, consistency, and repeatability to deploying environments for your applications, ensuring rapid transition from development to production.
5. CI/CD Automation:  We leverage the Continuous Integration/Continuous Deployment capabilities of GitLab to automate your software release process. By automating the stages from development to production, we minimize manual efforts, speed up releases, reduce errors, and increase the overall efficiency of your software development lifecycle.
6. Version Control Automation: Leveraging GitLab, we automate version control, allowing parallel development efforts, easy collaboration, and accelerated software delivery. This ensures that the latest application changes get to production effectively and efficiently.
7. Automated Testing: We implement automated testing methodologies to streamline and accelerate the testing process, enhancing software quality, and significantly reducing testing time and associated costs, leveraging tools like GitLab CI/CD for continuous testing practices.
8. Orchestration and Decision Automation: We manage the automation of complex, interconnected systems with orchestration, and infuse intelligence into real-time decision-making processes with decision automation.
9. Cloud Automation: Our cloud automation services help you automate the deployment and management of your cloud resources, increasing scalability and reducing the complexity of cloud operations. We leverage Ansible's robust modules and GitLab's integrated CI/CD to automate the building, testing, and deployment processes on cloud platforms.
10. Automated Reporting and Analytics: We automate the process of data extraction, report generation, and analytics to provide real-time insights into your business operations, supporting better decision-making.
11. Workflow Automation: We streamline business workflows to ensure consistency, improve speed, and minimize manual intervention. With GitLab, we automate the entire DevOps lifecycle, allowing you to deliver high-quality software faster.
Achieve outstanding operational robustness and cost efficiency with our Intelligent IT Automation Solutions. Trust in Li9 Technology Solutions to infuse an automation-fuelled approach into your processes, paving the way for a streamlined, proficient, and productivity-driven business environment.