CentOS to Red Hat Enterprise Linux
November 16th, 2023 – 4:00 – 7:00 PM PST
Topgolf
9500 Talking Stick Way, Scottsdale, AZ 85256
Please fill out the form below to reserve your spot!
Li9 Technology Solutions and and Red Hat are hosting an event that will provide useful CentOS to RHEL Migration and Cost Reduction Strategies.
Featured Red Hat Experts and Special Guest:
– Jon Tomaszewski, Li9 Chief Architect
– Ryan Cuda, Red Hat Senior Solutions Architect
– Mary Driscol, Long Drive Specialist and National Competitor 
Food and Drinks will start at 4:00PM & the long drive contests will start at 6:00.
Agenda:
4:00PM – 5:00PM – CentOS to RHEL
– Automated Migration using Ansible and Convert2RHEL
– Subscription Options to Reduce Costs
5:00PM – 7:00PM – Topgolf fun and golf tips from Mary Driscol

Please join us!   This interactive causal event is an opportunity for attendees to share insights and experiences with the community, savor delicious culinary delights, while having access to both; Red Hat portfolio experts and golf expert for one on one golf tips and swing demonstrations.
Contact Autumn Christoffel with any questions at autumn.christoffel@Li9.com  or call or text at  623.999.6905.
Mary Driscol, Golf Pro and Instructor
Mary played collegiate golf before turning pro in 2015 and is a Professional World Long Drive Competitor. Joining the World Long Drive tour in 2018, Mary became one of the Top 10 longest hitting females in the world. Mary's teaching style is based off simplifying the swing, creating efficiency and consistency, and harnessing power and speed.
Jon Tomaszewski, Li9 Chief Architect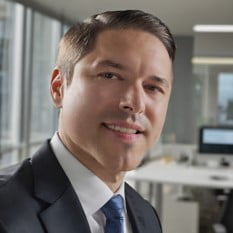 For over 20 years Jon Tomaszewski has been a successful technologist in the enterprise open source space working with financial, healthcare, gaming, defense, education and tech organizations to drive business solutions and increase operational efficiency with a broad range of open source technologies. Jon is currently focusing on automation, containerization, and DevSecOps technologies in both advisory and "hands on keyboard" roles to help organizations achieve their modernization goals.
Ryan Cuda, Red Hat Sr.  Solutions Architect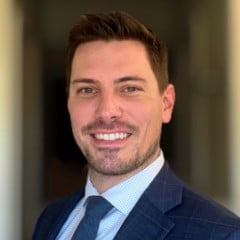 Ryan has over 16 years of IT experience across multiple industries including healthcare, education, supply chain logistics and has served in both the US Navy and the Arizona National Guard. He has a proven track record of implementing and managing IT solutions for organizations that are cost effective, improve operational efficiency and bolster security. His primary areas of expertise are in systems administration, virtualization, data protection, and containerization.